So G and I have adventure days. We purposefully plan nothing for an entire day. Well, we put a whole day of nothing on the calendar since we're usually so damn busy on the weekends, but what we actually end up doing those days is taking ourselves to look for a new adventure!
We all get so busy in life with the every day worries of maintaining life that sometimes we forget why we're living it. So G and I remind ourselves. At least once a month. This month led us to pizza at Prospector in Twain Harte. I'm not going to say that simply driving 3 hours to get pizza is necessarily adventurous per se, but it does get more interesting when you've reached your destination in the middle of nowhere and the restaurant you've driven to is closed. For the next 2 days.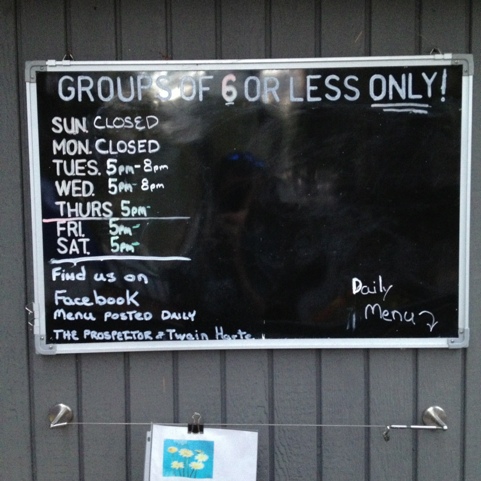 I am grateful for pizza, road trips, and especially ADVENTURE!